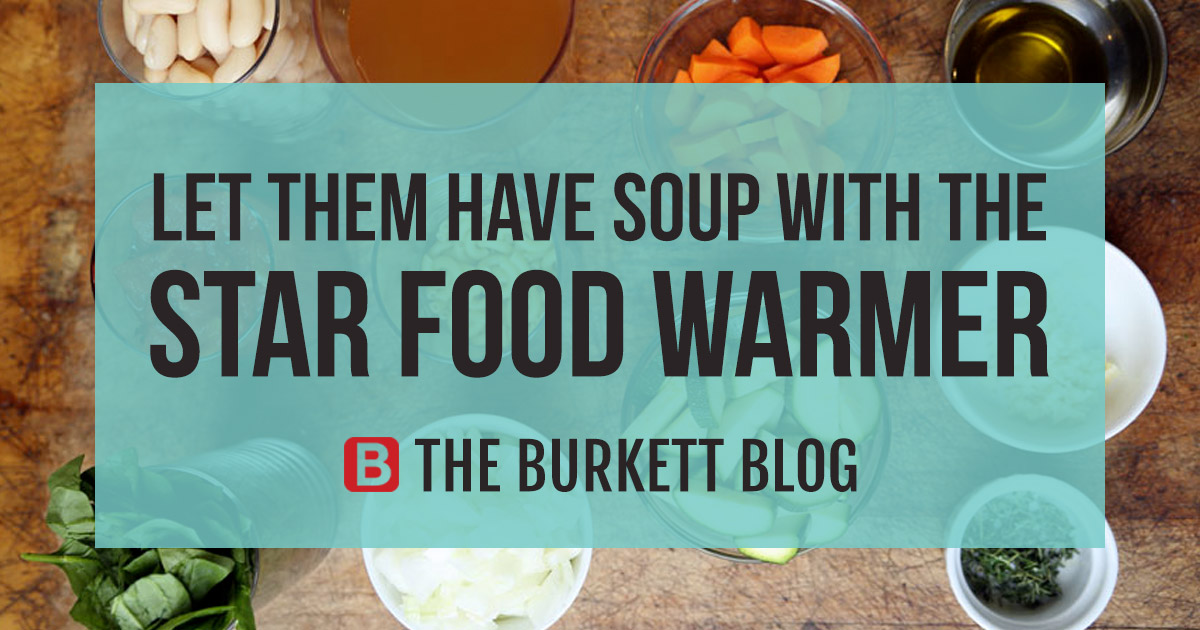 Star Manufacturing prides itself on creating high-quality, reliable, and durable commercial kitchen equipment since 1921. They are a popular choice among U.S. stadiums and arenas, as well as among those in the catering industry.
Burkett Restaurant Equipment sells a number of Star Manufacturing products from ovens to griddles, and from hot plates to popcorn machines. One of their most popular food warmers is the Star 4RW-4H 4 Qt. Round Food Warmer.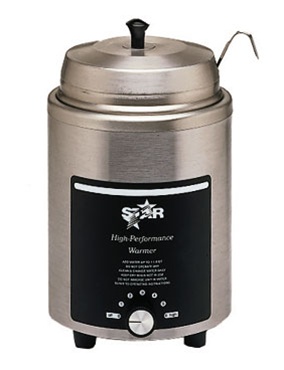 This food warmer is constructed of stainless steel and comes equipped with a hinged lid designed to contain heat and provide easy serving. It has wrap around heating elements with the highest wattage available, which helps to provides maximum heating for both refrigerated or frozen foods. This food warmer has an adjustable thermostat that holds food product at the temperature you de
sire and includes a Hi-limit thermostat which prevents overheating. Best of all, the Star Round Food Warmers keep your food at the right temperatures until you're ready to serve them, and it does so without taking up a lot of counter space. This amazing food warmer can effectively keep a variety of food products warm including chili, gravy, hot fudge, and – of course – soup! At such a low-cost, these can be added in multiples and do not take up much counter space.
Burkett Restaurant also sells additional specialty items like the Star Spout and Pump Warmers and Star Well Warmers that are perfect for warming sauces, cheese, or condiments. These warmers are great for outdoor arenas, ice rinks, and other places with colder or inconsistent temperatures. The product will dispense correctly and at a safe temperature for your guest to consume, each and every time.
Consider a food warmer as your next purchase and addition to your business. These great items will add variety to your menu, and offer more options for your guests.