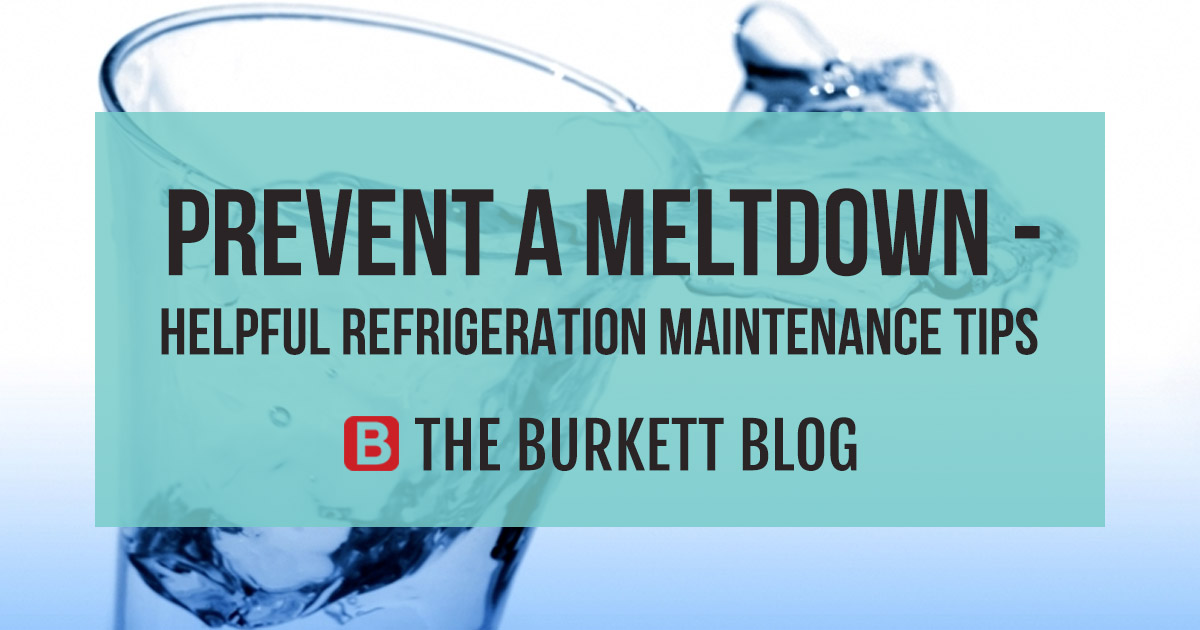 Unfortunately, many who work in food services don't think about maintaining their commercial kitchen equipment. This failure can often result in units breaking down more quickly, and expensive repairs. During the summer months, it could also mean having to throw away hundreds – or thousands – of dollars' worth of food that melts or spoils on hot summer days. It's important to have preventive maintenance measures in place for all of your kitchen equipment. In this article, Burkett Restaurant Equipment invites you to consider some particular tips for your commercial refrigerators. Following these suggestions this summer could save you a lot of headaches, and considerable money!
KEEP THEM CLEAN: Thoroughly clean your commercial refrigerators at least once a week (or more depending on usage). Clean inside and outside of each unit, using hot water and mild soap.Do not use any abrasive tools or harsh chemicals. Be sure you are never using water on electrical components! Wipe with a damp cloth or sponge.
NO MORE CLUTTER: Placing items around your refrigerators can block airflow. Develop a routine that checks to see if you have items around your unit and remove any furniture, debris, or storage items that may be causing blockage.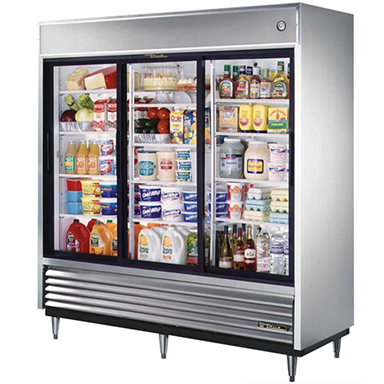 INSPECT REGULARLY: Inspect all units for any signs of problems at least weekly. Are there any water leaks? Do you hear any excessive noise or strange sounds? Are there any broken hinges of fasteners? Do you see gaskets that won't seal? Etc. This quick check can help you identify problems before they become big problems.
CALL IN A PRO:  Consult with a refrigeration service provider and ask them to check your units on a regular basis. Make sure they are addressing the following items:
Checking refrigerant levels
Checking lines for condensation
Clearing drain lines of debris
Cleaning evaporator and condenser coils
Checking temperature and defrost settings
Calibrating thermometers
Cleaning fan blades
Inspecting the fan motor
Checking for air leaks through cracks, holes, and worn parts like gaskets and seals
Checking for loose electrical connections
Thoroughly cleaning all ice maker components
Lubricating handles and door hinges