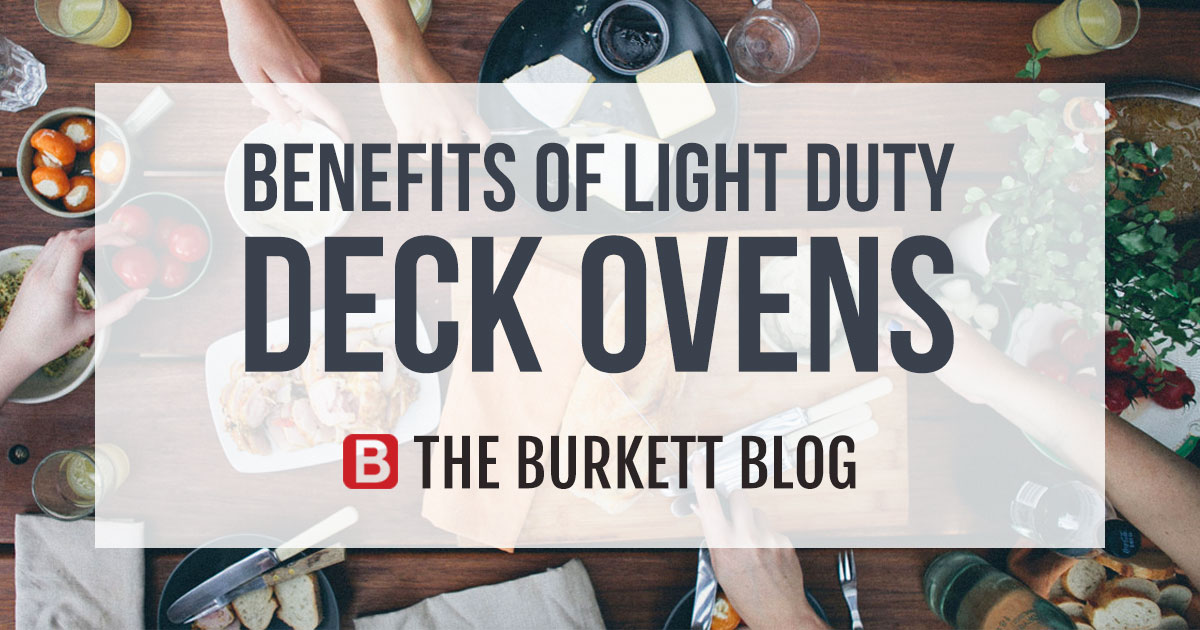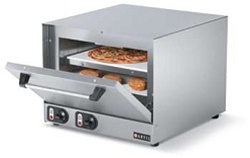 Light Duty Deck Ovens are great for commercial or even residential use, heating a simple pizza to serve a customer or to feed a family. Light duty models are much less intrusive on your space and energy costs, keeping floor space open in any size kitchen for other equipment.
Burkett Restaurant Equipment offers various pizza oven styles to fit your restaurant countertop requirements. We offer deck style, conveyor, and wire rack oven types. Pizza oven door styles include pull down doors, and drawer-style openings that allow for easy rack sliding and product loading and unloading. Our models range from 4,000 watts up to over 10,000 watts, with BTU options ranging from 40,000 BTU up to 150,000 BTU. Electric and gas models are available to meet your commercial kitchen's specific electrical specifications.
Are you curious about some of the features and benefits of light duty deck ovens? See below for more information.
– High quality brushed stainless steel exterior
– Durable heating elements provide even heating performance throughout the oven.
– Wider oven opening provides more versatility than standard pizza ovens.
– Adjustable Temperature Control
– Easy set timer.
– Heavy duty chrome plated baking rack.
– Removable, stamped aluminized steel crumb tray for easy clean-up.
– Ergonomically designed and convenient space saving flip-up handle.
– Skid-resistant feet.